Get 360° View of every Accounts of your Customer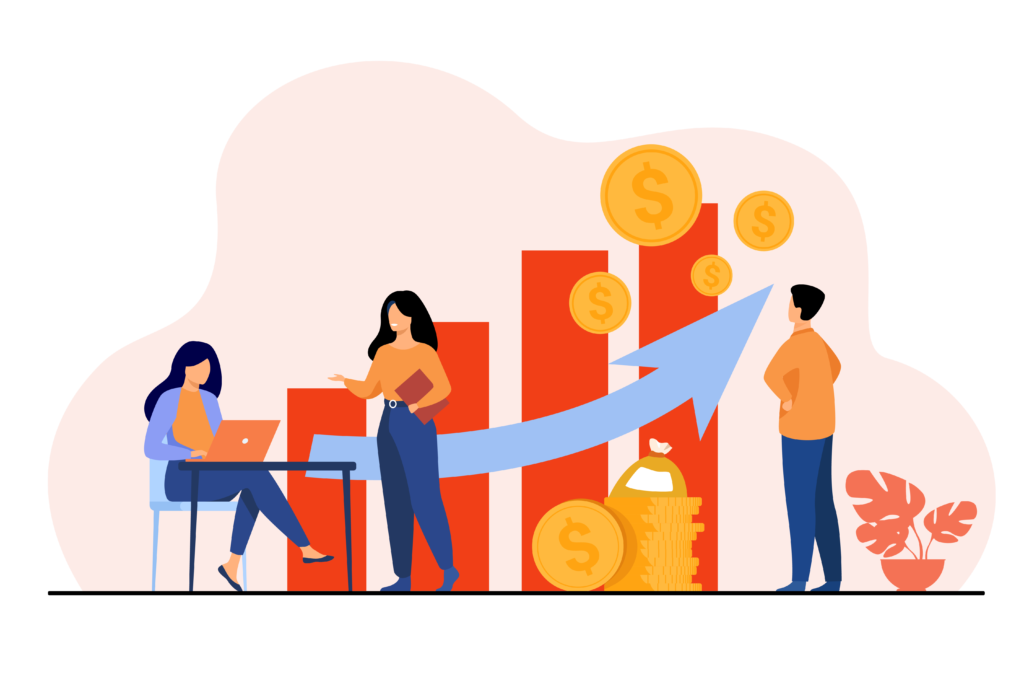 Unlock Your Potential with Business i Finance ERP
Let's have a look at how the Finance module in Business i ERP has been helpful and affected positively your business by going through some important features of financial ERP.
This finance module in ERP software boosts the entire financial status of your industry which helps in multiple industries by allowing your business to track the financial status of any organization which includes all the information and data related to their business. 
ERP software comes with the finance module for finance management is the program that generates all the financial data and reports. It helps you to communicate all the financial information to your external partners such as vendors and your customers whenever they need it. You can carry on with functions like account payable and receivable, general ledger, budgeting, and still more.
Features of having ERP Finance Software
It offers real-time information promptly.

Helps you to fetch your business data easily from a different location.
Increase your sale by providing up-to-date financial health whenever you need it.
In the Finance module, the bills and invoices are calculated automatically.
Increases the efficiency by reducing the calculation mirror.
Business i ERP software for account management you can manage the general office accounts of your business without any hassle to hit the expense in the ERP. All the receipt's details have been recorded directly to an expense record which helps you to avoid the loss of records.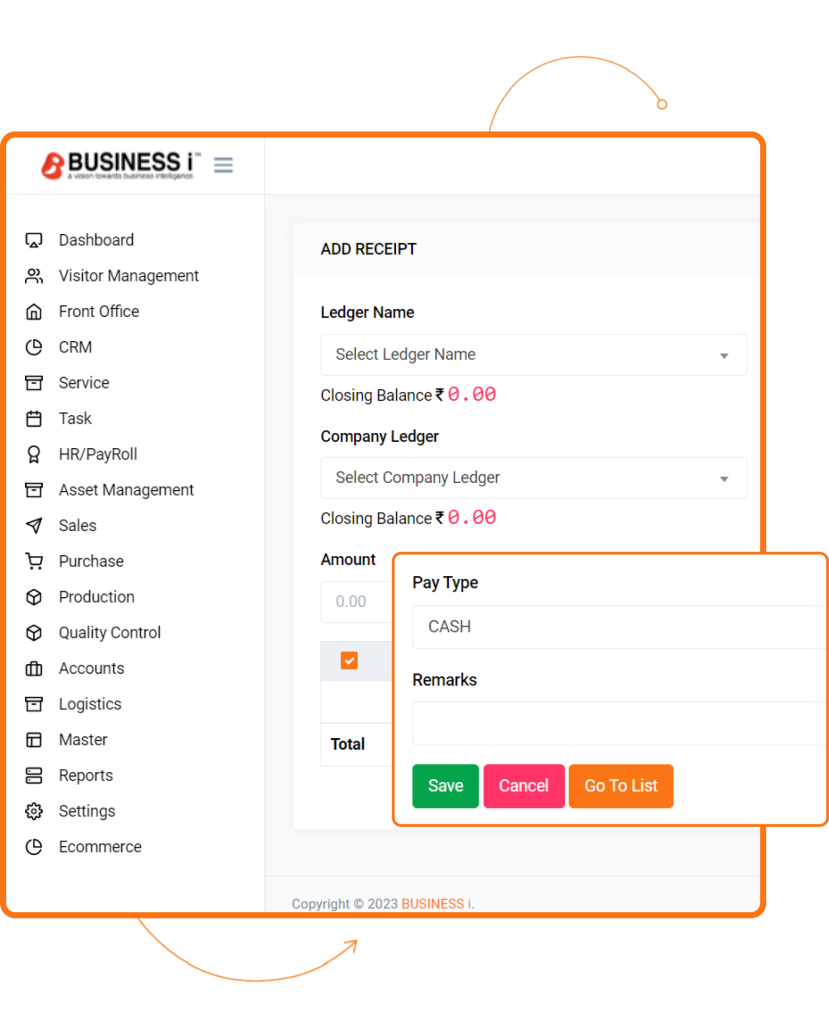 you can create debit notes & credit during your purchase return or sales return & it will automatically affect or update your financial statements
Help you to generate the balance sheet based on the ledgers you have created. A balance sheet helps you to measure the financial statement of your business.
Keep tracking the cash flow, documents, and all files and provides you with accurate records, and helps you to avoid issues during the transaction.
Implementing expense management of Business i ERP software in your business, helps you to manage all the general expenses of your business with is a very easy way to point the expense in the ERP software
This software helps you to analyze the real-time image of an expense report by the employees, by categories, and also by the projects.
Create new purchase bills directly and also can view the status of all your bills, to find whether the amount is paid partially or completely and check  the balance due
Allows you to see new expenses in real-time, usually via an analytics dashboard. With such visibility, you can easily view and better understand your company's spending.
Businessi ERP software helps you to manage the invoice process by creating and providing all different invoices which have been already created can be used to create a proforma invoice, invoice and shows the status of the invoice, and also forward the invoice through SMS and mailing.
By using our Business i ERP Software you can quickly deliver the invoice online. It helps you to deliver invoices to your respective clients within a minute.
As business i is a cloud-based erp the invoice status will be automatically updated, whenever it is opened once the payment has been done by the client.
This software has the ability to handle all the invoicing information of the customer from a single application.
Business i Finance ERP
FAQ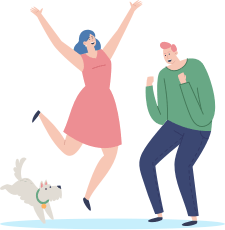 Partner with Business i to Grow Your Business!
No credit cards required!