Business i Service management
Deliver
Next-Level Results

With Excellent Service!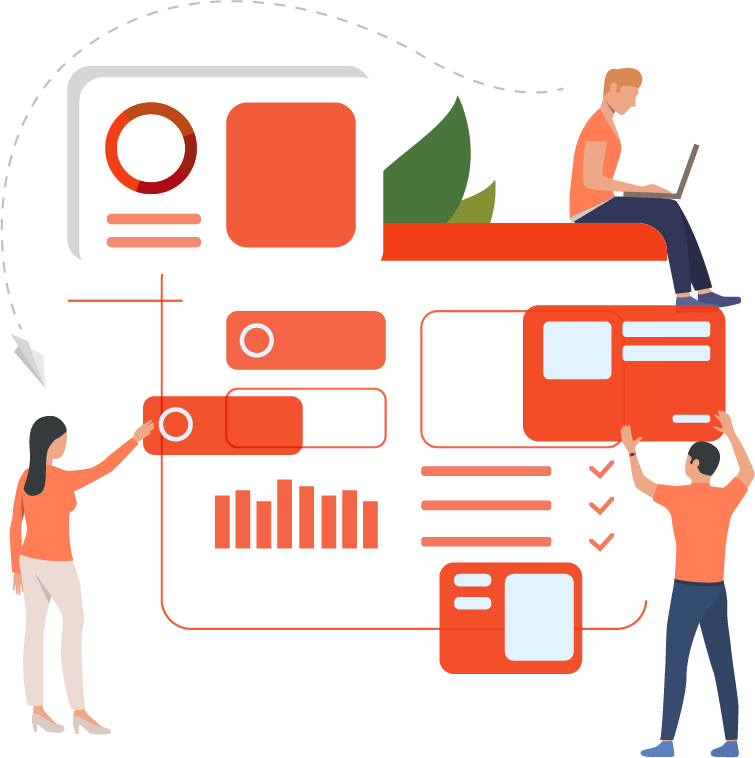 Choose the ideal fit for your Managing Services
Encompasses not just scheduling, dispatching, and work order management but also route optimization, intelligent scheduling, real-time status update etc.
It allows businesses to impart the best field service solutions to their clients
Work seamlessly with their current back-office solution right from the beginning.
See What Business i is Capable Of!
Business i service management helps your business to enhance the best service management by the following features which are mentioned below
Employees have the ability to update their personal data, such as credentials, emergency contacts, addresses, and phone numbers. 
By enabling employees to review and modify their own data, and reduces duplicate data entry which improves the accuracy of record-keeping.
Employee involvement and control
Allowing workers to take charge of their own information can free up time that can be used to expand your firm using our business's service from any browser.
Cut down on billing cycle
You can avoid lost or late payments by keeping track of all invoices and payments, and you can set up automatic alerts to follow up. 
Generates a simple report of your field persons are more likely to submit information right away if it is completed and submitted easily for them.
Streamlined in a single platform
Everyone in your organization has easy access to all of the field technicians, which are kept in one location. You only need one platform to run your entire field services company.
By implementing the employee self-service software
helps you to streamline the process for 24/7, this software
enables the employee of your company to access the HR,
payroll by updating the personal details, skill sets,
benefits, enrollment, etc.
Enhancing Individual Performance
Our performance evaluation approach fosters frequent check-ins and increases employee participation in discussions about professional development, engagement, and goal progress.
The full perspective of each employee's service report
makes reviewing performance simple. Business i creates
detailed reports to assist you in properly monitoring
your business.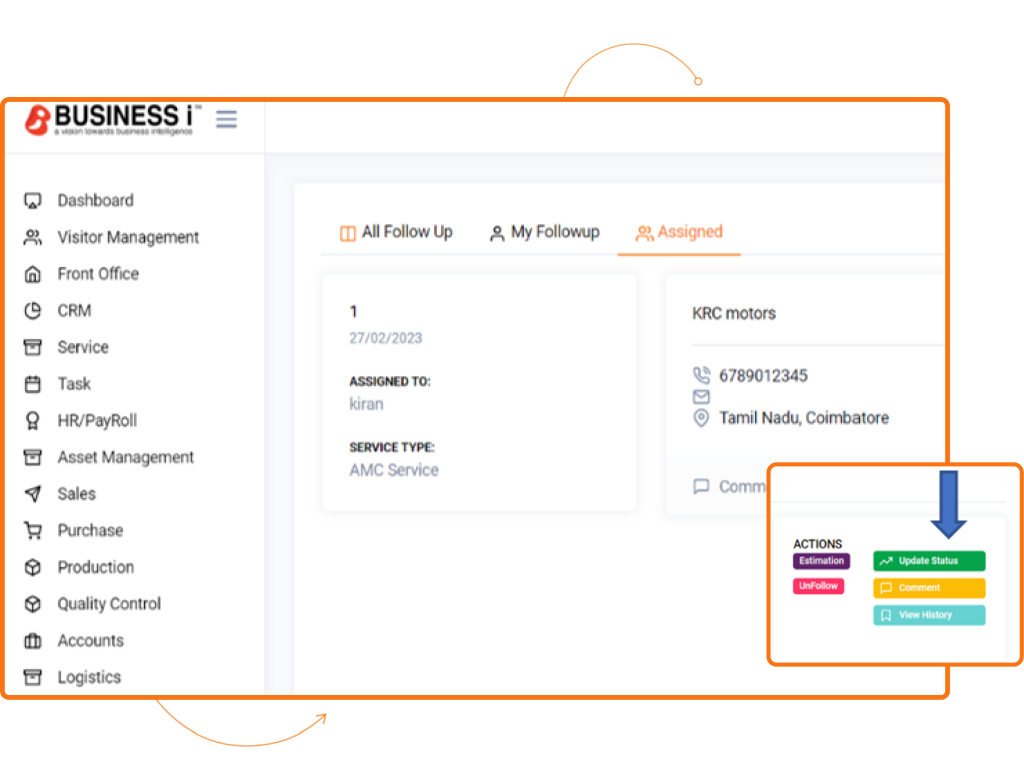 Schedule Service, With
a Click
Control your job scheduling and dispatching operations.
At a single click, assign the project to the correct
technicians at the right time!
Service engineers can see where each technician is in the task
cycle in real time due to business i service management
software.
Handle your company's employee services effectively
by managing your personnel.Business I makes it easy
to manage internal staff, whether they are field technicians 
or administrative executives.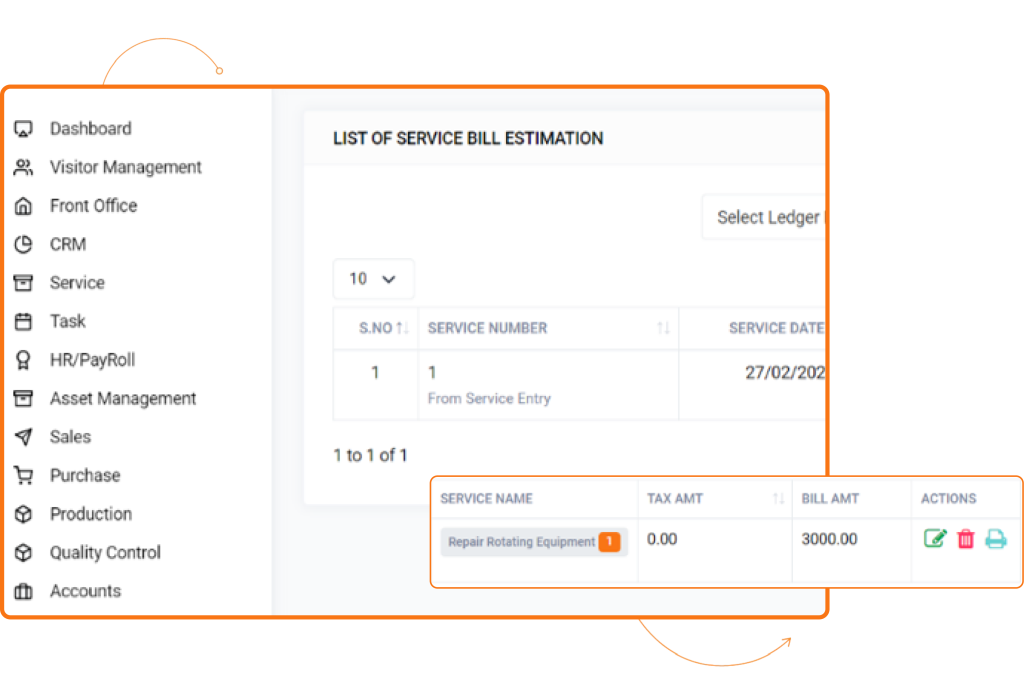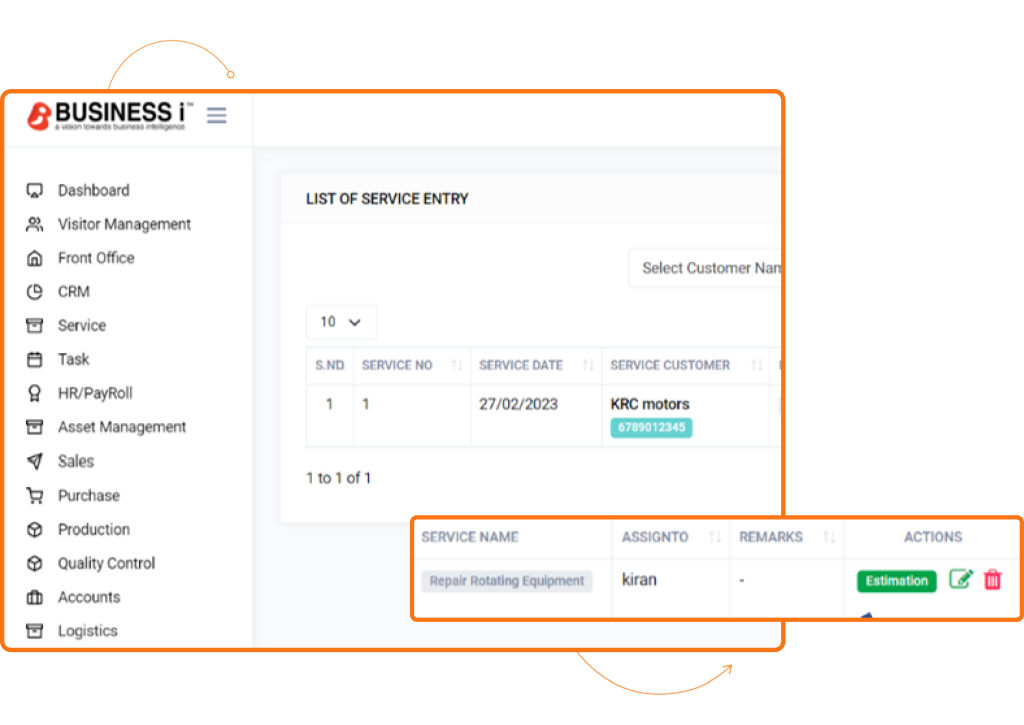 Extensive, Thorough,
End-To-End Customer Management
Handle customer information and work order history
with business-savvy customer relationship management (CRM)
tools. All customer and service data is regularly updated, and
you can easily track it.
Notification and Alert Management
You might program notifications to notify users,
for instance, when a request has been approved
or when someone has responded to one of
their comments.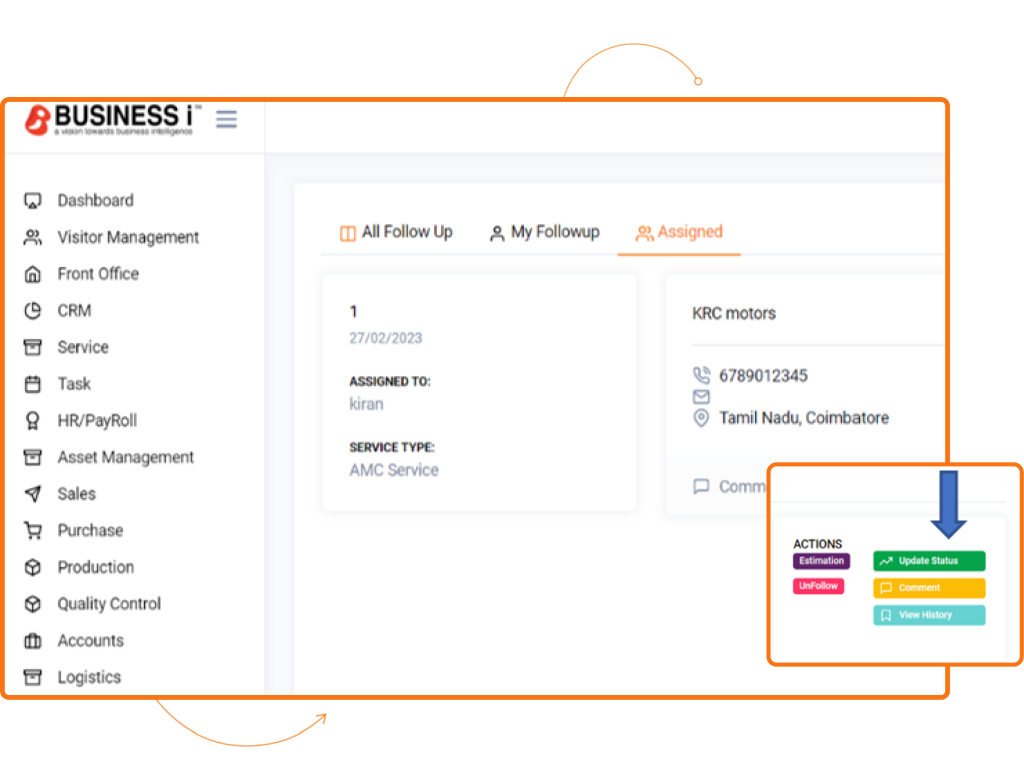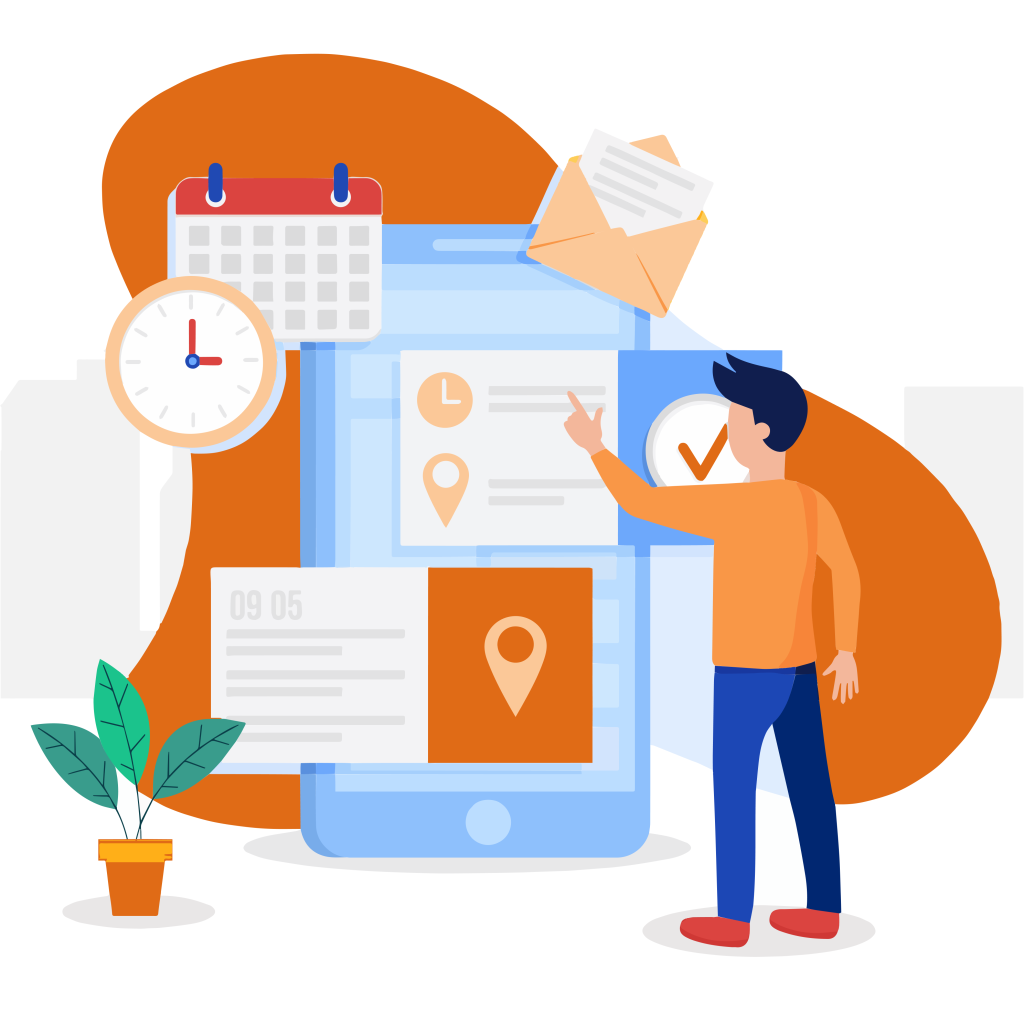 Never fly blind again
with real-time job
costing
Get real-time access to detailed costing, margin,
overhead, and profit information for each service.
The burden rates for each technician have
an impact on labor costs.
AMC Managing gets super simple with Business i.
Give out timely notifications to consumers and
provide them with an outstanding
AMC experience.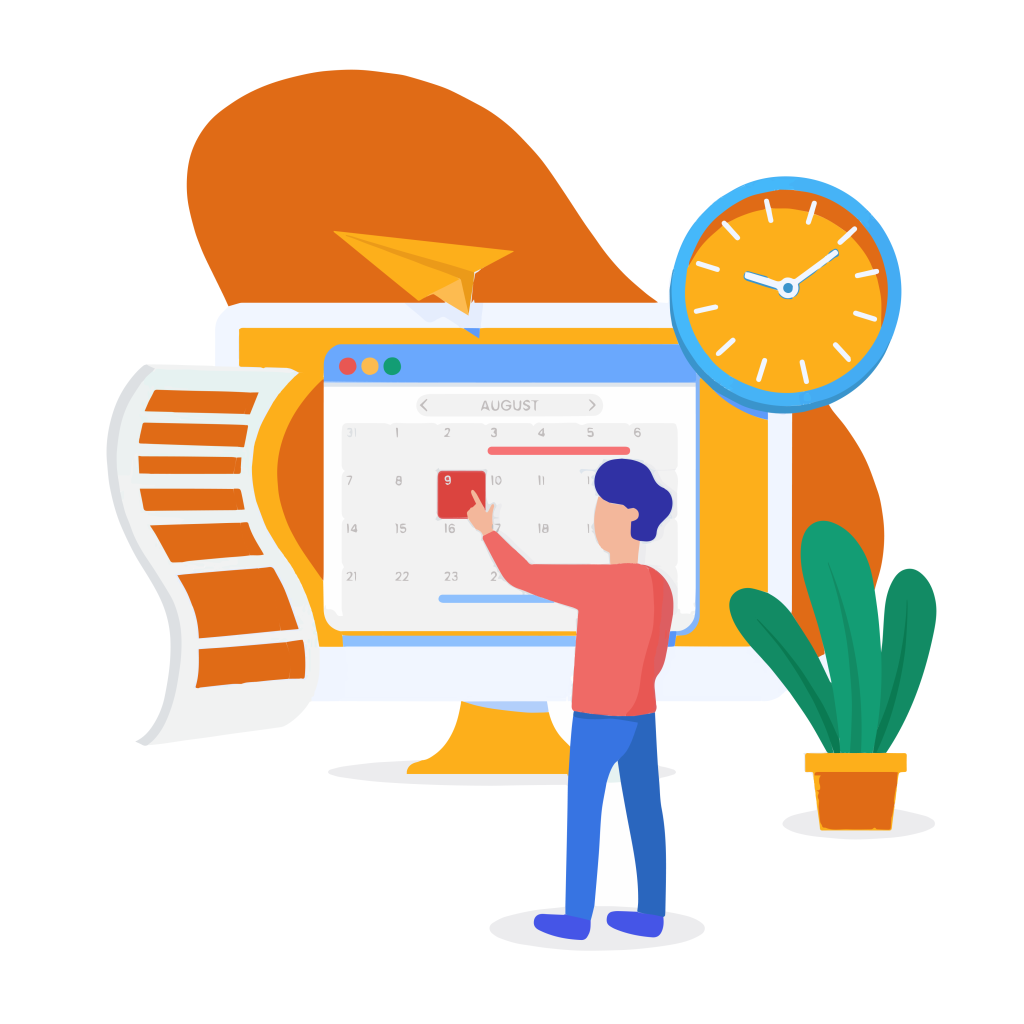 Execute your strategy with the industry's most preferred and intuitive software