Staff Attendance Monitoring,

Surveys, and Custom Field Data Collecting
Track the time, place, and distance. Automate with rules, alerts, and geofencing.
Track your Field force in Real time
In your real-time dashboard, you can see where and what your field representatives are doing. Create reports with ease.
See how your reps move (Geo-tracking)
Monitor their behaviour (Meetings attended/missed)
Get current information
Get reports on your location history and distance travelled.
Automatically generate a day's schedule and route.
Automate the regular duties of your field agent. Create route maps, handle attendance and payments automatically, and more!
planning a day and a route
Assigned automatically leads
Check-in/check-out features
Acquire daily reports
GPS location, time, and attendance app for any smartphone that Supports Android and iOS Devices,
 Businessi enables reliable indoor and outdoor employee GPS tracking using hybrid positioning (Wifi and GPS sensors). Managers can observe and manage crew via the app.
Users can collect any data, share location and communicate with the team members.
With Businessi, it is simpler than ever to know where your field personnel are.

Everywhere on the field is a viable reporting location for your Field Force.
Use your team's real-time information to streamline your field operations.

Process for Expense Reimbursement
Expenditure reporting made simple with clear approval and payment!
A live, visual map that shows where the next gathering will be.
Arrange visits and record visit outcomes from field locations
Safeguard a business's most valuable assets.
Measure how frequently your employee uses the vehicles and the most effective routes by GPS tracking.
Dependable tracking using hybrid positioning (Wifi, and GPS)

Mobile app or website with a visual command and control dashboard.

Get notifications of any events in the field. Example: Delays, diversions, and arrival and departure times.
Expense Reimbursement Claims from field locations - Approving or rejecting a claim.
Complete transparency and accountability in reimbursement claims
Allows your field employees to link their field reimbursements to field visits with location validation
On-the-go claim submission and cost recording are also possible.
check the progress of their expense reimbursement claims
Provides complete data to approve or deny a claim.

More accurate cash flow forecasts
You can keep tabs on who is paying for what, when, and how much with the aid of a system. This stops you from receiving unexpected refund claims that you must legally approve.
There are  ways to record expenses, including by project, by category, and by personnel. Consolidating expenses into a single report is achievable thanks to expense management software.
Audit their files and find problems like incorrectly categorized or overstated expenses, fraudulent receipts, or multiple reimbursements for the same purchase. 
Our ERP software offers information on the business procedures and parts that are utilized depending on the Activity Report. These reports are available to Service Admins so they may analyze user issues and compare current service usage and performance to historical data.
identify the person who is working at their peak capacity and follow their process.
Helps you to handle varying pay rates for employees
Helps to process complex payroll more faster and easier.

If you discover that any of your employees is making a mistake or experiencing an error without realizing it, you can speak with that person and fix the problem as quickly as possible.
Requisite business knowledge
All the data you require is available in an activity log. Increased staff productivity and improved corporate performance will result from analyzing this data and taking appropriate action.
Collects detail and keeps track of daily actions. You can identify the person who is working at their peak capacity and follow their process.
Who Requires Software for Tracking Field Employees?
The field service management software application is beneficial to any business that operates in the field. It allows managers and administrators to keep detailed records of employee work and productive time spent during. we have mentioned few below.
As the sales and marketing team is responsible for several projects for several clients, managing and monitoring them requires a lot of time management.
Track your employees' locations with field staff task management software and get detailed information about deliveries, clients, and ongoing and upcoming tasks.
With the login/logout tool, which will give you the actual information about employees' presence at work, you can keep tabs on your employees' working hours and attendance.
Monitor each employee's tasks to cut down on time wasted. Offering quality and convenient delivery as well as enhanced worker, leader, material, and labor progress monitoring.
Field Employee Tracking
FAQs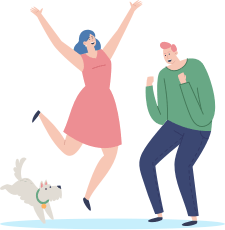 Track the Mileage, location, and time. Use geofencing, rules, and notifications to automate.
free 7-day trial. No credit card is required.