Control Overall Stocks ,
to Analyze and Estimate Your Small Business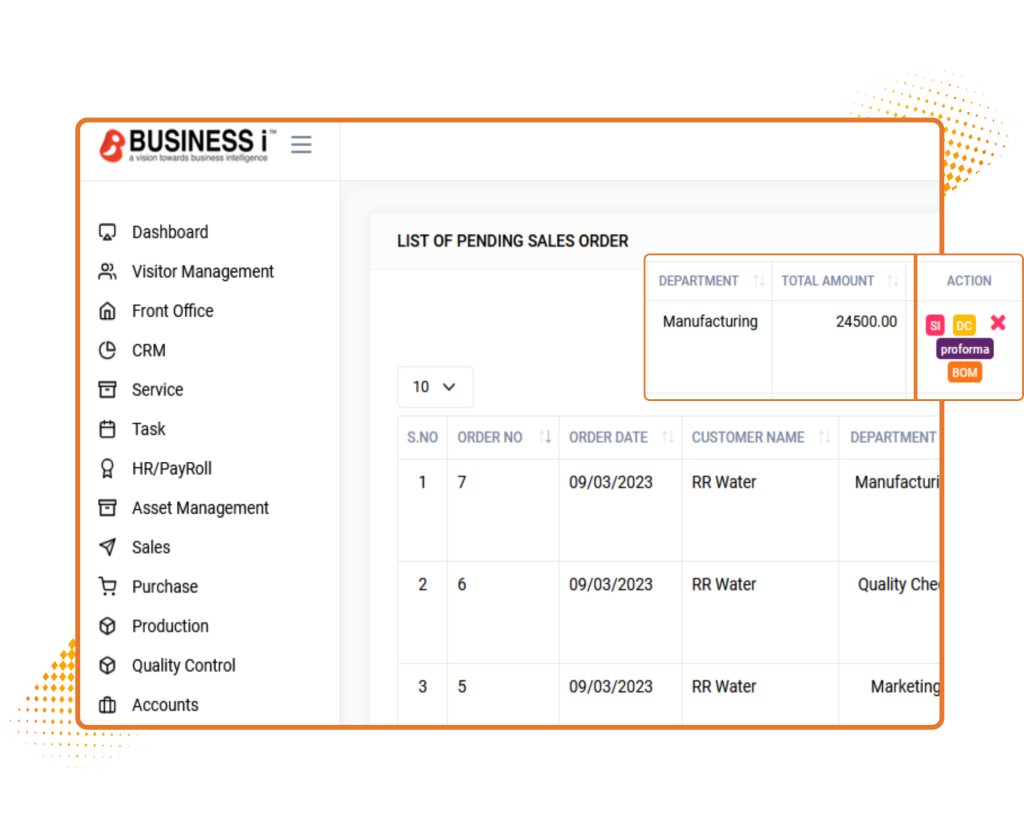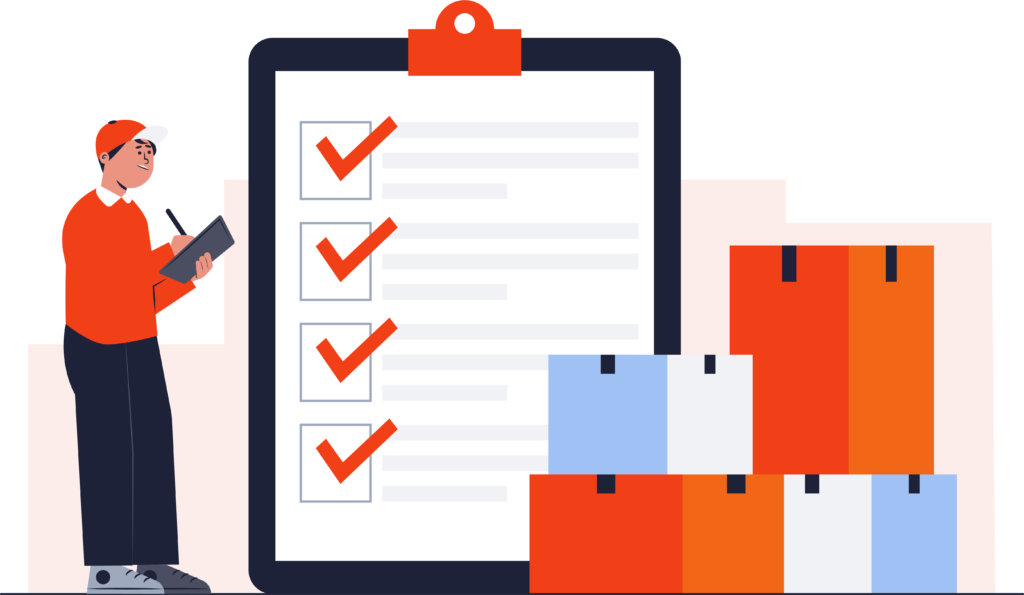 Orders fulfilled, On Time
Inventory management leads to tracking and controlling your business' stock. If you need to sell goods to customers or vendors, carrying the right products will be difficult and also costly. But inventory management of Business i ERP software helps you improve customer relationships and avoid lots of leftover goods. Asset tracking software will help you to make this process easier.
Features to Manage
All Over Your Stock
Every trader, distributor, wholesaler, retailer, and manufacturer of small businesses can chooses Business inventory management since it is one of the pioneering programs for controlling a company's inventory.
You can submit expenses in GST invoice format and get your input tax credit by using Record Expenses by businessi
You can create an e-Way bill with all the information about the transport company while you create an invoice.
Keep track of job work information for internal usage (i.e., performing job work for clients) or outsourcing (giving job work to other parties).

Users can create item labels, read and print bar codes, and retain many aliases for a single item.
Create and share Invoices
Only include the fields for shipping, billing, terms, items, etc. in your invoice creation. Send invoices via email to your parties in a matter of seconds. 
Enables you to simply convert any of your purchase orders into invoices as needed. Make and follow end-to-end selling and purchase orders.
Share your delivery challans with your clients and parties by converting them into GST invoices. Moreover, keep delivery acknowledgment records 
Create and share Invoices
Only include the fields for shipping, billing, terms, items, etc. in your invoice creation. Send invoices via email to your parties in a matter of seconds. 

Use business data like cash flow, stock/inventory status, bank status, open orders, etc. to easily assess the performance of your company.
Manage Your Over All Stock
businessi Inventory management helps you to analyze the inflow and the outflow of the items in the warehouse. Business i ERP software has the inventory management solution which incorporates the production inflow to the sale opportunities that fulfill the demand of the product at the required time.
This inventory management helps you to add different suppliers including their details and allows you to fix up the purchase prices of the various products according to your need.
A person can be able to procure the finished goods or the raw material by the purchase module which can be directly integrated into inventory.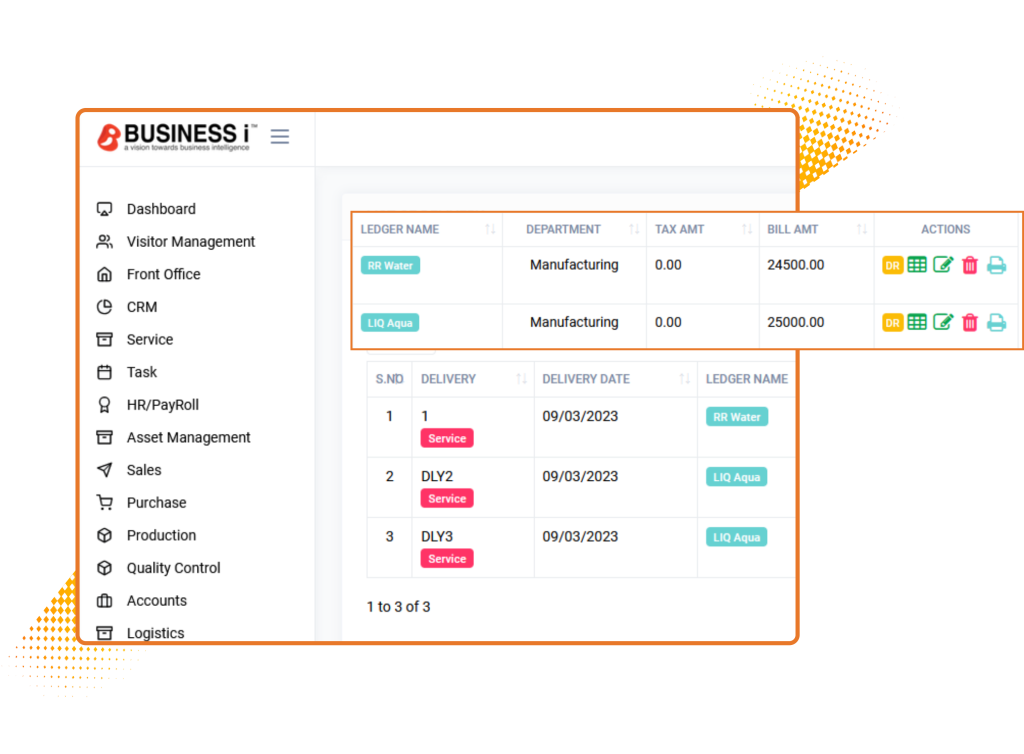 You can make smarter selections and catch potential budget overspending early if you have total control.
The purchasing module allows you to view which Purchase orders have been approved and by whom. Additionally, you can always trace this information.
Guarantee high-quality data
However, our buy order system will verify the correct Purchase order number is assigned and that all purchasers use the same Purchase order data. 
Simple Sales and Purchase order
Track wherever you are, create a sales or purchase order.
Order in advance to ensure that you have new stock before you run out.
 Setting up a purchase order alert before your stock drops below a fixed level.
aids in reducing their pointless stockpiling.
You are able you create a new sales order and it can be converted easily by system into invoice directly.
Business i ERP software allows you to view the status of all your invoices, like whether the amount is received fully or partially and show the balance due.
In the event of sales return, you are able to create credit note and it will automatically result in your financial statements.
Bill more quickly by scanning Barcodes
Allows you to add products to your bill using barcode scanning
 As you add the bills, your inventory will be updated as you sell your items or buy new ones.
  It aids in maintaining records of your goods, eradicating even the farthest risk of errors.
To be sure your data is safe, you can store a copy on a drive.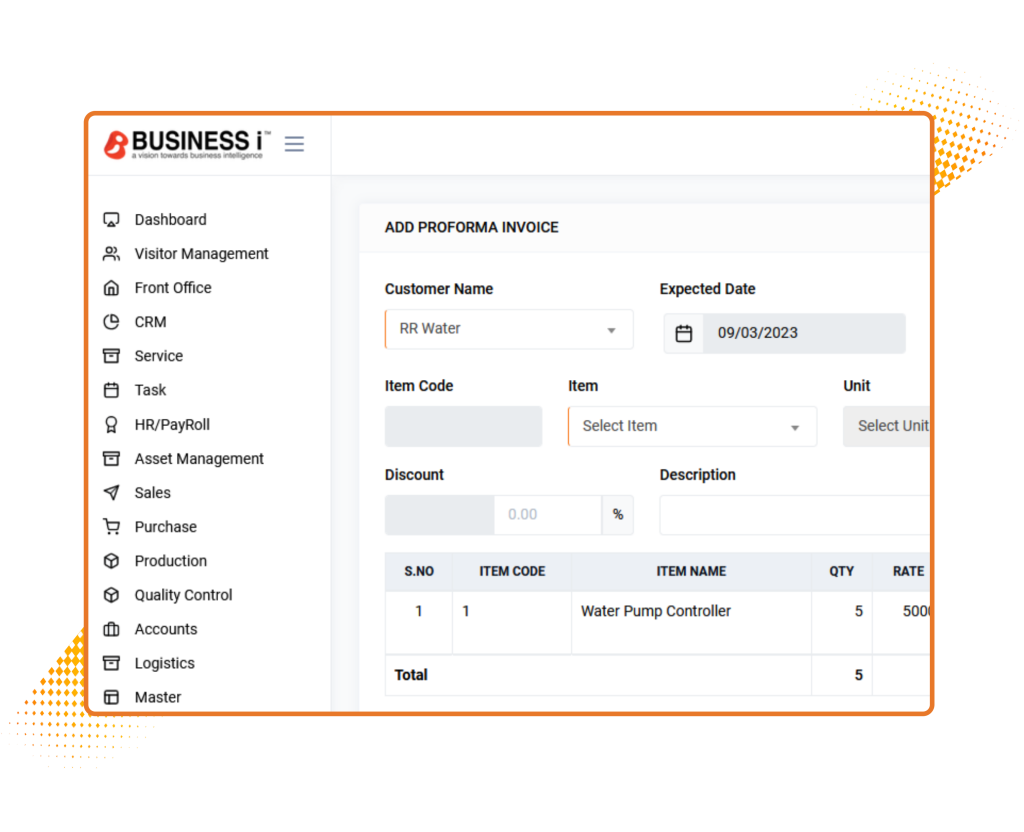 Inventory Management
FAQs
Monitor your sales and inventory — all in one place
No credit cards required!